Provision of training/education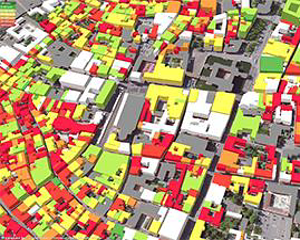 The Case Study will be developed within the course "Geographic Information Systems (GIS)" (10 CFU), offered at Politecnico di Milano. This course is entirely taught in English as part of the MSc in Geoinformatics Engineering. Students attending the course have a background either in Computer Science Engineering or in Environmental Engineering.
Learning contents
Energy Saving/Efficiency Policies
Data harmonization and interoperability according to INSPIRE
Open source geospatial software and open standards
Learning outcomes
At the end of the CS implementation, students will acquire a deep understanding of the issues related to spatial data harmonization workflows contained in the different phases of the energy efficiency policies lifecycle and how to effectively apply IT and GIS
technologies in this field.
Applying the knowledge acquired to a real case, students will need not just to use the concepts/tools learned during the course, but they will exploit their personal knowledge and skills to find solutions to the problems encountered.
This experience strengthens the students curricula and fosters their employability, as it prepares them to work in the industry sector related to energy efficiency as professionals with geospatial skills.
Reference partners
---