Provision of training/education
This case study will be implemented as an elective course included in a well-known International Master in Applied Geoinformatics offered by University of Salzburg.
Learning contents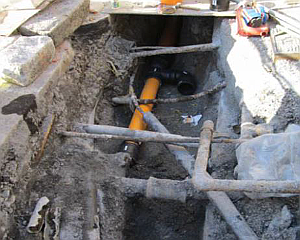 INSPIRE Data Specification
INSPIRE Network Services
Metadata and Data validation for INSPIRE
Basic principles of utility asset management
District Heating Networks
Advanced topics in utility asset management
Electricity Networks
Learning outcomes
After the course, our students will:
Become acquainted with the main problems related to utility networks and asset management.
Have knowledge about the concepts and terms used in data sharing, data harmonisation and service provision.
Have knowledge about the concepts and terms used in project management and in the management of electricity networks and water supply systems.
Be able to publish utility network data through standardised network services.
Be able to specify different requirements on asset management system for utility network, for instance risk models and cost and revenue models.
Understand the complexity, objectives and benefits of modern software for management of utility network.
Reference partners
---